EPKA ACTIVITIES FOR MEMBERS:
The aim of the association is to organize general and development meetings and information seminars for the members of the association twice a year. In addition, an EPKA member can keep their data on the association's website.
EPKA members may include professional constellators, therapists, counselors and constellation organizations and associations. Also all people who are interested in different types of constellations, psychology and mental health. Those wishing to become members have a considerable amount of knowledge in the field of activity of EPKA and / or work in a related field. The types of EPKA membership are active member, supporting member and honorary member. Active members may be certified constellators or persons involved in the training of constellers and organizations involved in the organization of constellations. Supporting members of the association may be natural and legal persons who support the association with their activities. Supporting members shall have the right to make suggestions and speak, but shall not have the right to vote.
Honorary members of the association may be person who have important merits in promoting the constellation field in Estonia or elsewhere in the world. An honorary member of the association is elected at the general meeting of the association by an open vote by a simple majority. Honorary members are exempt from the membership fee.
MEMBERSHIP FREE
The annual fee for a simple member is 30 eur
The annual fee of a supporting member is 30 eur
Please read the principles of personal data processing before filling in! LINK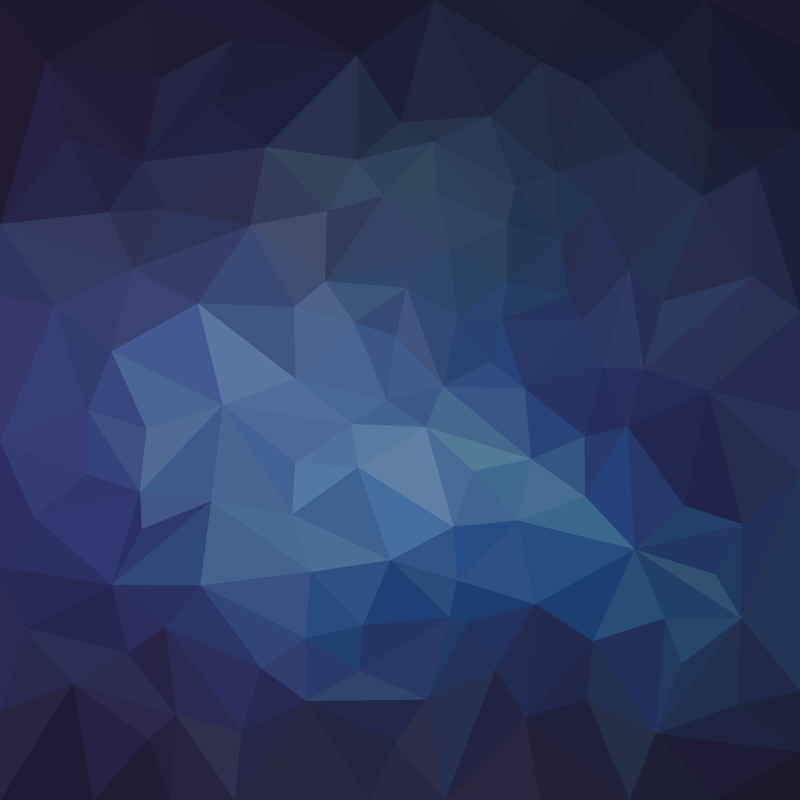 eyJpZCI6IjEyIiwibGFiZWwiOiJBc3R1IGxpaWttZWtzISBFTkciLCJhY3RpdmUiOiIxIiwib3JpZ2luYWxfaWQiOiI4IiwidW5pcXVlX2lkIjoiYmpsMTdjIiwicGFyYW1zIjp7ImVuYWJsZUZvck1lbWJlcnNoaXAiOiIwIiwidHBsIjp7IndpZHRoIjoiNDAwIiwid2lkdGhfbWVhc3VyZSI6InB4IiwiYmdfdHlwZV8wIjoiY29sb3IiLCJiZ19pbWdfMCI6IiIsImJnX2NvbG9yXzAiOiIjZWZmMWY2IiwiYmdfdHlwZV8xIjoiY29sb3IiLCJiZ19pbWdfMSI6IiIsImJnX2NvbG9yXzEiOiIjNjY2MDU5IiwiYmdfdHlwZV8yIjoiY29sb3IiLCJiZ19pbWdfMiI6IiIsImJnX2NvbG9yXzIiOiIjMmY1YTc4IiwiYmdfdHlwZV8zIjoiaW1nIiwiYmdfaW1nXzMiOiJodHRwOlwvXC9lcGthZXN0LmNvbVwvd3AtY29udGVudFwvcGx1Z2luc1wvY29udGFjdC1mb3JtLWJ5LXN1cHN5c3RpY1wvYXNzZXRzXC9mb3Jtc1wvaW1nXC9iZ1wvYmdfc3VwcG9ydF9mb3JtLmpwZyIsImJnX2NvbG9yXzMiOiIjMzMzMzMzIiwiZmllbGRfZXJyb3JfaW52YWxpZCI6IiIsImZvcm1fc2VudF9tc2ciOiJUaGFuayB5b3UgZm9yIGNvbnRhY3RpbmcgdXMhIiwiZm9ybV9zZW50X21zZ19jb2xvciI6IiM0YWU4ZWEiLCJoaWRlX29uX3N1Ym1pdCI6IjEiLCJyZWRpcmVjdF9vbl9zdWJtaXQiOiIiLCJ0ZXN0X2VtYWlsIjoiaW5mb0Bwa2dydXBwLmNvbSIsInNhdmVfY29udGFjdHMiOiIxIiwiZXhwX2RlbGltIjoiOyIsImZiX2NvbnZlcnRfYmFzZSI6IiIsImZpZWxkX3dyYXBwZXIiOiI8ZGl2IFtmaWVsZF9zaGVsbF9jbGFzc2VzXSBbZmllbGRfc2hlbGxfc3R5bGVzXT5bZmllbGRdPFwvZGl2PiJ9LCJmaWVsZHMiOlt7ImJzX2NsYXNzX2lkIjoiMTIiLCJuYW1lIjoiIiwibGFiZWwiOiIiLCJwbGFjZWhvbGRlciI6IiIsInZhbHVlIjoiQmVjb21lIHRvIG1lbWJlciIsImh0bWwiOiJodG1sZGVsaW0iLCJtYW5kYXRvcnkiOiIwIiwiYWRkX2NsYXNzZXMiOiIiLCJhZGRfc3R5bGVzIjoiIiwiYWRkX2F0dHIiOiIifSx7ImJzX2NsYXNzX2lkIjoiMTIiLCJuYW1lIjoibmFtZSIsImxhYmVsIjoiIiwicGxhY2Vob2xkZXIiOiJOYW1lIiwidmFsdWUiOiIiLCJ2YWx1ZV9wcmVzZXQiOiIiLCJodG1sIjoidGV4dCIsIm1hbmRhdG9yeSI6IjEiLCJtaW5fc2l6ZSI6IiIsIm1heF9zaXplIjoiIiwiYWRkX2NsYXNzZXMiOiIiLCJhZGRfc3R5bGVzIjoiIiwiYWRkX2F0dHIiOiIiLCJ2bl9vbmx5X251bWJlciI6IjAiLCJ2bl9vbmx5X2xldHRlcnMiOiIwIiwidm5fcGF0dGVybiI6IjAiLCJ2bl9lcXVhbCI6IiIsImljb25fY2xhc3MiOiIiLCJpY29uX3NpemUiOiIiLCJpY29uX2NvbG9yIjoiIiwidGVybXMiOiIifSx7ImJzX2NsYXNzX2lkIjoiMTIiLCJuYW1lIjoicGhvbmUiLCJsYWJlbCI6IiIsInBsYWNlaG9sZGVyIjoiUGhvbmUiLCJ2YWx1ZSI6IiIsInZhbHVlX3ByZXNldCI6IiIsImh0bWwiOiJ0ZXh0IiwibWFuZGF0b3J5IjoiMCIsIm1pbl9zaXplIjoiIiwibWF4X3NpemUiOiIiLCJhZGRfY2xhc3NlcyI6IiIsImFkZF9zdHlsZXMiOiIiLCJhZGRfYXR0ciI6IiIsInZuX29ubHlfbnVtYmVyIjoiMCIsInZuX29ubHlfbGV0dGVycyI6IjAiLCJ2bl9wYXR0ZXJuIjoiIiwidm5fZXF1YWwiOiIiLCJpY29uX2NsYXNzIjoiIiwiaWNvbl9zaXplIjoiIiwiaWNvbl9jb2xvciI6IiIsInRlcm1zIjoiIn0seyJic19jbGFzc19pZCI6IjEyIiwibmFtZSI6ImVtYWlsIiwibGFiZWwiOiIiLCJwbGFjZWhvbGRlciI6IkVtYWlsIiwidmFsdWUiOiIiLCJ2YWx1ZV9wcmVzZXQiOiIiLCJodG1sIjoiZW1haWwiLCJtYW5kYXRvcnkiOiIxIiwibWluX3NpemUiOiIiLCJtYXhfc2l6ZSI6IiIsImFkZF9jbGFzc2VzIjoiIiwiYWRkX3N0eWxlcyI6IiIsImFkZF9hdHRyIjoiIiwidm5fb25seV9udW1iZXIiOiIwIiwidm5fb25seV9sZXR0ZXJzIjoiMCIsInZuX3BhdHRlcm4iOiIwIiwidm5fZXF1YWwiOiIiLCJpY29uX2NsYXNzIjoiIiwiaWNvbl9zaXplIjoiIiwiaWNvbl9jb2xvciI6IiIsInRlcm1zIjoiIn0seyJic19jbGFzc19pZCI6IjEyIiwibmFtZSI6InF1ZXN0aW9uIiwibGFiZWwiOiJQYWx1biB2XHUwMGY1dHRhIG1pbmQgRVBLQSIsInZhbHVlIjoiUGFsdW4gdlx1MDBmNXR0YSBtaW5kIEVQS0EiLCJ2YWx1ZV9wcmVzZXQiOiIiLCJodG1sIjoic2VsZWN0Ym94IiwibWFuZGF0b3J5IjoiMSIsImxhYmVsX2RlbGltIjoiUGFsdW4gdlx1MDBmNXR0YSBtaW5kIEVQS0EiLCJhZGRfY2xhc3NlcyI6IiIsImFkZF9zdHlsZXMiOiIiLCJhZGRfYXR0ciI6IiIsImljb25fY2xhc3MiOiIiLCJpY29uX3NpemUiOiIiLCJpY29uX2NvbG9yIjoiIiwidGVybXMiOiIiLCJvcHRpb25zIjpbeyJuYW1lIjoiMSIsImxhYmVsIjoiQWN0aXZpc3QifSx7Im5hbWUiOiIyIiwibGFiZWwiOiJTdXBwb3J0ZXIgbWVtYmVyIn1dfSx7ImJzX2NsYXNzX2lkIjoiMTIiLCJuYW1lIjoic29vdml0YWphZCIsImxhYmVsIjoiIiwicGxhY2Vob2xkZXIiOiJSZWZlcmVlcyIsInZhbHVlIjoiIiwidmFsdWVfcHJlc2V0IjoiIiwiaHRtbCI6InRleHRhcmVhIiwibWFuZGF0b3J5IjoiMCIsIm1pbl9zaXplIjoiIiwibWF4X3NpemUiOiIiLCJhZGRfY2xhc3NlcyI6IiIsImFkZF9zdHlsZXMiOiIiLCJhZGRfYXR0ciI6IiIsInZuX29ubHlfbnVtYmVyIjoiMCIsInZuX29ubHlfbGV0dGVycyI6IjAiLCJ2bl9wYXR0ZXJuIjoiIiwidm5fZXF1YWwiOiIiLCJpY29uX2NsYXNzIjoiIiwiaWNvbl9zaXplIjoiIiwiaWNvbl9jb2xvciI6IiIsInRlcm1zIjoiIn0seyJic19jbGFzc19pZCI6IjEyIiwibmFtZSI6ImxpaXR1bWluZSIsImxhYmVsIjoiIiwicGxhY2Vob2xkZXIiOiJXaHkgd291bGQgSSB3YW50IHRvIGpvaW4gYW5kIG15IGNvbm5lY3Rpb24gdG8gdGhlIGZpZWxkPyIsInZhbHVlIjoiIiwidmFsdWVfcHJlc2V0IjoiIiwiaHRtbCI6InRleHRhcmVhIiwibWFuZGF0b3J5IjoiMCIsIm1pbl9zaXplIjoiIiwibWF4X3NpemUiOiIiLCJhZGRfY2xhc3NlcyI6IiIsImFkZF9zdHlsZXMiOiIiLCJhZGRfYXR0ciI6IiIsInZuX29ubHlfbnVtYmVyIjoiMCIsInZuX29ubHlfbGV0dGVycyI6IjAiLCJ2bl9wYXR0ZXJuIjoiIiwidm5fZXF1YWwiOiIiLCJpY29uX2NsYXNzIjoiIiwiaWNvbl9zaXplIjoiIiwiaWNvbl9jb2xvciI6IiIsInRlcm1zIjoiIn0seyJic19jbGFzc19pZCI6IjEyIiwibmFtZSI6InRlZ2V2bGlpZ2UiLCJsYWJlbCI6IiIsInBsYWNlaG9sZGVyIjoiSWYgeW91IHdpc2ggdG8gYmVjb21lIGEgbWVtYmVyLCB3aGF0IGtpbmQgb2YgZWR1Y2F0aW9uIGRvIHlvdSBoYXZlIGFuZCBvbiB3aGF0IHllYXIgZGlkIHlvdSBncmFkdWF0ZT8iLCJ2YWx1ZSI6IiIsInZhbHVlX3ByZXNldCI6IiIsImh0bWwiOiJ0ZXh0YXJlYSIsIm1hbmRhdG9yeSI6IjEiLCJtaW5fc2l6ZSI6IiIsIm1heF9zaXplIjoiIiwiYWRkX2NsYXNzZXMiOiIiLCJhZGRfc3R5bGVzIjoiIiwiYWRkX2F0dHIiOiIiLCJ2bl9vbmx5X251bWJlciI6IjAiLCJ2bl9vbmx5X2xldHRlcnMiOiIwIiwidm5fcGF0dGVybiI6IiIsInZuX2VxdWFsIjoiIiwiaWNvbl9jbGFzcyI6IiIsImljb25fc2l6ZSI6IiIsImljb25fY29sb3IiOiIiLCJ0ZXJtcyI6IiJ9LHsiYnNfY2xhc3NfaWQiOiIxMiIsIm5hbWUiOiJBY2NlcHQiLCJsYWJlbCI6IkkgaGF2ZSByZWFkIGFuZCBhZ3JlZSB0byB0aGUgcHJpbmNpcGxlcyBvZiBwZXJzb25hbCBkYXRhIHByb2Nlc3NpbmcuIiwidmFsdWUiOiIiLCJ2YWx1ZV9wcmVzZXQiOiIiLCJodG1sIjoiY2hlY2tib3giLCJkZWZfY2hlY2tlZCI6IjAiLCJtYW5kYXRvcnkiOiIxIiwiYWRkX2NsYXNzZXMiOiIiLCJhZGRfc3R5bGVzIjoiIiwiYWRkX2F0dHIiOiIiLCJpY29uX2NsYXNzIjoiIiwiaWNvbl9zaXplIjoiIiwiaWNvbl9jb2xvciI6IiIsInRlcm1zIjoiIn0seyJic19jbGFzc19pZCI6IjEyIiwibmFtZSI6IkVldGlrYSIsImxhYmVsIjoiSSBoYXZlIHJlYWQgdGhlIGNvZGUgb2YgZXRoaWNzIiwidmFsdWUiOiIiLCJ2YWx1ZV9wcmVzZXQiOiIiLCJodG1sIjoiY2hlY2tib3giLCJkZWZfY2hlY2tlZCI6IjAiLCJtYW5kYXRvcnkiOiIwIiwiYWRkX2NsYXNzZXMiOiIiLCJhZGRfc3R5bGVzIjoiIiwiYWRkX2F0dHIiOiIiLCJpY29uX2NsYXNzIjoiIiwiaWNvbl9zaXplIjoiIiwiaWNvbl9jb2xvciI6IiIsInRlcm1zIjoiIn0seyJic19jbGFzc19pZCI6IjEyIiwibmFtZSI6InNlbmQiLCJsYWJlbCI6IlNlbmQgYXBwbGljYXRpb24iLCJodG1sIjoic3VibWl0IiwiYWRkX2NsYXNzZXMiOiIiLCJhZGRfc3R5bGVzIjoiIiwiYWRkX2F0dHIiOiIiLCJpY29uX2NsYXNzIjoiIiwiaWNvbl9zaXplIjoiIiwiaWNvbl9jb2xvciI6IiIsInRlcm1zIjoiIn1dLCJvcHRzX2F0dHJzIjp7ImJnX251bWJlciI6IjQifX0sImltZ19wcmV2aWV3Ijoia2l3aWZydWl0LnBuZyIsInZpZXdzIjoiMTQ0IiwidW5pcXVlX3ZpZXdzIjoiOTUiLCJhY3Rpb25zIjoiMSIsInNvcnRfb3JkZXIiOiI4IiwiaXNfcHJvIjoiMCIsImFiX2lkIjoiMCIsImRhdGVfY3JlYXRlZCI6IjIwMjAtMTAtMDggMTk6NDM6NTgiLCJpbWdfcHJldmlld191cmwiOiJodHRwOlwvXC9lcGthZXN0LmNvbVwvd3AtY29udGVudFwvcGx1Z2luc1wvY29udGFjdC1mb3JtLWJ5LXN1cHN5c3RpY1wvYXNzZXRzXC9mb3Jtc1wvaW1nXC9wcmV2aWV3XC9raXdpZnJ1aXQucG5nIiwidmlld19pZCI6IjEyXzUyNjMzNyIsInZpZXdfaHRtbF9pZCI6ImNzcEZvcm1TaGVsbF8xMl81MjYzMzciLCJjb25uZWN0X2hhc2giOiJiNGRjMmJlZTc3NmEzN2U0NDMzNWFkMGQyM2ZiOGE0MCJ9